What is eToro?
Before we get to eToro login and review, we should firstly learn about the company a little info. eToro is a CFD provider with proprietary platforms that allow you to trade online in a variety of products.
Different financial organizations, such as the Cyprus Securities and Exchange Commission (CySEC), the Financial Conduct Authority (FCA), and the Australian Securities and Investments Commission (ASIC), have regulated and allowed it to provide CFD trading services online.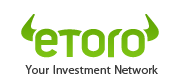 How does eToro login into Account works?
Opening an account with eToro is a simple process. However, if you wish to create a bank account with a balance of more than €2,000, you'll need to prepare some documents ahead of time for verification. These are the documents:
Passport
Last three months' bank statement
Utility bill
Let's get started on opening an eToro trading account step by step: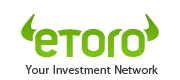 Step 1: Access Application Form
You must first visit the eToro official website eToro.com to create an account. There is an online application form there. Click the "Start Now" or "Sign Up" button if you're on the home page. You can then begin filling out your information.
You can sign up using your Google account (if you have one) or Facebook account. If you can't find the form, go straight to the application form by clicking here.
Click the "Verify" button in your email inbox. After that, log into your new eToro account.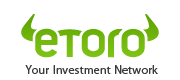 Step 2: Complete Profile
Now fill out your profile (click the button in the upper left corner) with personal information and a knowledge and experience questionnaire. In general, it's a simple procedure that takes only a few minutes to finish. The following are some of the steps:
You can now start trading straight away with a €2,000 limit. It is only necessary to press the "Continue to Deposit" button. You can proceed with verification if you want to invest more than the initial account limit. Now you can login into eToro account!
Step 3: Fund Your Account
You will need to deposit funds into your account before you can begin trading.
You can use a credit card, debit card, PayPal, wire transfer, or Rapid Transfer to finance your account with eToro. Skrill or UnionPay are also options for people who want to verify their accounts straight away. You're almost ready to trade now.
Step 4: Start Trading
After you login into eToro, you can open a tiny trading account and begin trading. Simply go through the account verification process if you want to trade more than €2,000.
Then you'll need to authenticate your account with certain required papers on the next step.
You can scroll down to the Settings menu if you haven't already. Then account for it.
Verifying your eToro account is, once again, a rather straightforward step-by-step procedure. Simply fill in the blanks, such as a phone number for verification, an ID for proof of identity, and a utility bill for proof of address. If you're requested to upload additional documents, you can do so easily using the "Add Document" tab.
So, here's how to open an eToro trading account step-by-step.
As you can see, creating an account with eToro is rather straightforward. It's one of the simplest brokers to open a trading account with.
How to Make a Deposit into eToro?
The following are the fundamental processes for making a deposit on eToro:
Log in to your account.
On the lower left of your screen, click "Deposit Funds."
Choose your currency and enter your desired amount.
Choose a payment option (Credit/Debit Cards, PayPal, Wire Transfer, Online Banking, and so on).
To confirm the deposit transaction, click "Deposit."
You will get a confirmation if the deposit has been processed successfully.
How to withdraw money on eToro?
To withdraw funds from your eToro account, follow the procedures below:
Select the Withdraw Funds option from the left-hand menu.
Enter the amount you'd like to withdraw (in USD).
Fill out the electronic withdrawal form as needed.
Proceed to "Submit."
It's important to note that you can only take money from your available balance. As a result, before requesting a withdrawal, double-check that you have the requisite funds in your account.
You can free up extra cash by closing open positions if you have any invested funds in open positions. When you close a trade, the money you put in, along with any profit or loss, is restored to your available balance.
eToro Review
In 2018, eToro launched as a cryptocurrency exchange for US investors. Outside the U.S., international investors have used eToro to trade global currencies (known as forex trading), commodities like gold, and stocks since it was founded in 2007. However, in the United States, eToro is only a cryptocurrency exchange.
Anyone in the United States can open an eToro account, but crypto trading is only available to residents of 43 states. You can't purchase or sell crypto on the site if you live in Delaware, Hawaii, Minnesota, Nevada, New Hampshire, New York, or Tennessee.
For beginners, eToro includes a simple interface and tools, as well as more complicated capabilities for experienced traders. But it's the supplementary features that really set it apart from other platforms. To begin, utilize eToro's virtual portfolio to trade up to $100,000 in practice virtual funds before investing any real money. You can also add a social element to your investment by following and implementing the trading strategies of the platform's top users (non-experts who fulfill requirements based on the amount of time they've traded on the platform, the amount they've invested, and their risk profile).
eToro's social trading platform is an appealing proposition for cryptocurrency investors who want to follow the moves of serious crypto traders. eToro provides a larger assortment of cryptocurrencies to buy than some other crypto brokerages in the United States, with 17 to choose from.
App eToro
eToro's app is available for iOS and Android, and has received mostly positive reviews.
The eToro App is a fantastic trading app for mobile users. It contains all of the essential elements for easy trading on the phone.
Over the years, the app has grown significantly. eToro is a well-known investment and trading platform. Some of eToro's features make trading simple and efficient.
The mobile application is simple to set up and use. This review goes over the application's features in depth. It also explains how it will provide traders with a positive trading experience.
What cryptocurrency can you trade on eToro?
EToro allows you to trade a variety of cryptocurrencies on its platform, including:
Bitcoin
Ethereum
Bitcoin Cash
Litecoin
Dash
Chainlink
Stellar
Cardano
What stocks can you trade on eToro?
Airbnb
Disney
Boeing
Alibaba
Barclays
eToro Fees
The numerous fees that eToro imposes are how it generates money as an exchange. When opening a position on eToro, no fees are collected; instead, the fee is calculated based on the spread. It has a list of minimal spreads for each cryptocurrency, but they are not guaranteed rates.
According to the experts, the gap can change depending on liquidity and market conditions.
Daily break spreads for Bitcoin are 1.5 % , 5% for Bitcoin Cash, 3% for DASH, 2% for Ethereum, 5% for Ethereum Classic, 3% for LTC, 5% for NEO, 5% for XLM, and 3% for XRP.
Because of the nature of cryptocurrency trading, it is available 24/7, and there are no fees for overnight or weekend trades. eToro, on the other hand, only charges fees to those who have leveraged Ethereum or Bitcoin bets or who are short on cryptocurrencies. The team does point out that the multiple fees are subject to change.
How to copy trades on eToro
What is Copy Trading?
When you login into eToro, you can use aInvestors can use the Copy Trading function to copy any trader's positions in real time. It will exactly replicate a trader's technique for starting a trade position, the amount of leverage utilized, the stop-loss, target profit, and the time it takes to close a transaction.
How to copy trades
Here is a step-by-step breakdown of how to copy trade on the eToro trading platform:
Sign up for an eToro account.
Choose the user you'd like to copy.
Write the amount you would like to place on an investment.
Hit "COPY."
At any time, you can start or stop copying another investor. You can also use stop/loss for the copy, as well as add or remove funds. The transactions happen practically instantly once you copy the trade.
Make sure you have the $200 minimum required to duplicate a trade. You'll also need a $1 minimum for each cloned position. Apart from that, there is no payment for copying a trader.
Pros and Cons of eToro
Pros
Straightforward spread-based fees (variable depending on cryptocurrency)
Desktop and mobile options
"Virtual Portfolio" and education hub for beginners
A community network of users
Quick LogIn from you phone or PC on eToro
Cons
Only about 20 coin options.
Fees can vary widely.
Not all states have it.
Account minimums are higher ($50 to deposit, $25 to trade) than on some other exchanges.
Can't transfer coins from the eToro Wallet back onto the eToro exchange platform.
Conclusion
eToro is a beneficial platform for people who invest in or trade bitcoin, despite the fact that it focuses on more than simply cryptocurrency trading.
After you login into, you can discover many features of eToro, such as CopyPortfolios and numerous graphs, are what give it an edge. The site is also very user-friendly, which will appeal to everyone.
While eToro is not perfect for trading less-popular cryptocurrencies, it is a fantastic choice for individuals who simply want to trade the major ones or who want to trade both fiat and crypto on the same platform.
It's also a fantastic site for trading conventional equities and Forex, as well as investing in pre-built portfolios across a variety of industries.
This review has been updated with the debut of eToroX, which allows cryptocurrency investors to buy and hold crypto assets directly. This is a fantastic addition to the platform, and it now puts them in a good position within the space.
eToro has been in existence for years and has never had any issues; deposits and withdrawals are completed fast and reliably, so you won't have to worry about your assets being safe.